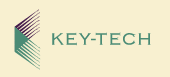 The Key-Tech process
Multi-color, high resolution images are printed in reverse on flexible transfer carrier sheets using thermostatic dyes. The carrier sheet is then precisely registered with the polymer or polymer coated part. Using heat and pressure, the image chemically bonds with the polymer substrate. The transfer machines are simple to use, as easy as operating a standard copying machine - no skilled labor is involved.

Environmentally friendly
The process is environmentally friendly. No waste product is generated and the carrier sheets are recyclable. It is a dry, one pass process and involves no solvents or post cleaning of product.
Multi-color
Print unlimited number of colors at the same time, eliminating any possible problems with color to color registration.
Integral image
The image becomes a part of the plastic component or polymer coating. It can therefore be post-formed and the image performs like the part!
Three dimensional printing
Print flat or formed panels, sheets or molded parts.
Any finish
Can be used on glossy or matte finishes.
High yields
Higher yields can be achieved over alternative methods such as screen printing where multi-passes increase waste.
Reduced time to market
Rapidly change transfer carrier for different images.
Inventory reduced
Stock only undecorated product and flexible transfer carriers. Transfer product as required
Call Key-Tech today: 401-475-5826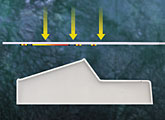 Step 1 - Printed carrier sheet is located over the part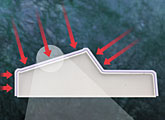 Step 2 - Heat and pressure are applied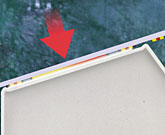 Step 3 - Image bonds with the polymer substrate