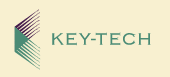 Welcome to Key-Tech
For over twenty years Key-Tech has been applying precisely registered multi-colored, high-resolution digital images to three dimensional (3D) products and assemblies.
Established in 1981, Key-Tech invented and patented the Thermostatic Printing® process generically known as sublimation printing and currently holds worldwide patents.
Conventional decoration processes apply graphics to the surface of a product. The Key-Tech process embeds images below the product surface. As the imaging design process is digital, high resolution complex color images can be reproduced, for example photographs.
Customization - the right image - is the key to increase the sales of your product. Now, you know where to look for no-compromise image quality that adds visual appeal and long-term value to your products. Turn to Key-Tech.
Call Key-Tech today: 401-475-5826